Pediatric Dentists - Sheboygan
1313 N Taylor Dr,
Sheboygan, WI 53081-3090
(920) 452-7336
Find answers and other helpful dental topics in our digital library.
Posts for tag: sports dentistry
By Just Kids Dental SC
December 26, 2014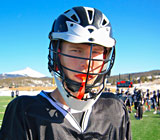 We have learned that an important part of oral health is education — but more importantly, making it fun to learn so that you retain (and apply) what you learn! For this reason, we have put together the following self-test so that you can quickly access your knowledge on the subject of mouthguards.
The first sport to use (and require) protective mouthguards was:

football
boxing
baseball
ice hockey

Research conducted by the American Dental Association (ADA) found that individuals are ___ times more likely to damage their teeth when not wearing a mouthguard while engaged in contact sports or rigorous physical exercise.

10
20
40
60

As a rule of thumb, females do not require mouthguards because they are not as physically active as their male counterparts.

True
False

The American Academy of General Dentistry (AAGD) reports that mouthguards prevent more than ______ injuries to the mouth and/or teeth each year.

200,000
300,000
400,000
500,000

Which of the following sports or activities does the ADA recommend that participants wear protective mouthguards:

acrobatics
bicycling
handball
all of the above

The US Centers for Disease Control (CDC) reports that more than ______ sports-related injuries end-up in the emergency room each year with injury or damage to the teeth and mouth.

275,000
425,000
600,000
735,000

Over-the-counter mouthguards are just as effective as professionally made mouthguards.

True
False

In addition to the trauma of having a tooth (or teeth) knocked out, individuals who have suffered from this type of injury may end up spending ______ per tooth over a lifetime for teeth that are not properly preserved and replanted according to the National Youth Sports Foundation for Safety.

$10,000 to $20,000
$15,000 to $25,000
$25,000 to $35,000
Less than $10,000
Answers: 1) b, 2) d, 3) b, 4) a, 5) d, 6) c, 7) b, 8) a
You can learn more about the importance of mouthguards when you continue reading the Dear Doctor magazine article "Athletic Mouthguards." And if you have already experienced a dental injury, it may not be too late. However, we need to evaluate the damage so that we can establish a plan for restoring optimal oral health. Contact us today to learn more about protecting your mouth and teeth or to schedule an appointment.
By Just Kids Dental SC
November 26, 2014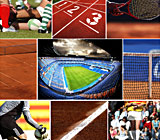 No one participates in sports or recreational activities with the goal of oral or facial injury. However, the facts reveal two things: sports injuries are the number one cause, impacting thousands of adults and children annually and many of them can be prevented or at least minimized with education and the use of a properly fitted professional mouthguard.
In addition to the obvious negative of the physical injury to the mouth and face, oral-facial injuries can also be both emotional and psychological. And while these injuries can occur due to a multitude of reasons, a recent study found that approximately 25% occur while playing sports. The following poignant facts should raise your awareness of dental injuries.
Did you know…?
On average, 22,000 dental injuries occur annually in children under the age of 18.
Outdoor activities and products are associated with the largest number of dental injuries to baby (primary) teeth in children aged 7 to 12 with 50% of these incidents related to bicycle accidents.
Outdoor activities and products are also associated with the largest number of dental injuries to permanent teeth in adolescents aged 13 to 17.
Of all sports, baseball and basketball consistently produce the largest number of dental injuries each year.
Over 80% of all dental injuries involve the upper front teeth.
Age, gender, condition and position of the teeth, as well as the type of sport being played are all key risk factors associated with the likelihood of experiencing a sports injury.
Studies show that teenage boys involved in contact sports, collision sports, and high-velocity non-contact sports are at the highest risks for dental injuries.
Young girls are starting to participate in many of these same sports, and thus their risks for injuries are climbing.
Home furniture is the main culprit in over 50% of the dental injuries in children under the age of 7.
We encourage you to take a moment to assess your own as well as your family's risk of dental injury and to think about how you can treat and prevent them. To learn more, read the Dear Doctor article, "An Introduction To Sports Injuries & Dentistry." Or, feel free to contact us to discuss your questions or to schedule a consultation.