Pediatric Dentists - Sheboygan
1313 N Taylor Dr,
Sheboygan, WI 53081-3090
(920) 452-7336
Find answers and other helpful dental topics in our digital library.
Posts for tag: dental emergency
By Just Kids Dental SC
March 16, 2017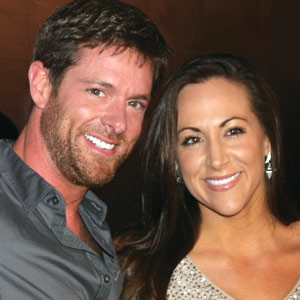 For anyone else, having a tooth accidentally knocked out while practicing a dance routine would be a very big deal. But not for Dancing With The Stars contestant Noah Galloway. Galloway, an Iraq War veteran and a double amputee, took a kick to the face from his partner during a recent practice session, which knocked out a front tooth. As his horrified partner looked on, Galloway picked the missing tooth up from the floor, rinsed out his mouth, and quickly assessed his injury. "No big deal," he told a cameraman capturing the scene.
Of course, not everyone would have the training — or the presence of mind — to do what Galloway did in that situation. But if you're facing a serious dental trauma, such as a knocked out tooth, minutes count. Would you know what to do under those circumstances? Here's a basic guide.
If a permanent tooth is completely knocked out of its socket, you need to act quickly. Once the injured person is stable, recover the tooth and gently clean it with water — but avoid grasping it by its roots! Next, if possible, place the tooth back in its socket in the jaw, making sure it is facing the correct way. Hold it in place with a damp cloth or gauze, and rush to the dental office, or to the emergency room if it's after hours or if there appear to be other injuries.
If it isn't possible to put the tooth back, you can place it between the cheek and gum, or in a plastic bag with the patient's saliva, or in the special tooth-preserving liquid found in some first-aid kits. Either way, the sooner medical attention is received, the better the chances that the tooth can be saved.
When a tooth is loosened or displaced but not knocked out, you should receive dental attention within six hours of the accident. In the meantime, you can rinse the mouth with water and take over-the-counter anti-inflammatory medication (such as ibuprofen) to ease pain. A cold pack temporarily applied to the outside of the face can also help relieve discomfort.
When teeth are broken or chipped, you have up to 12 hours to get dental treatment. Follow the guidelines above for pain relief, but don't forget to come in to the office even if the pain isn't severe. Of course, if you experience bleeding that can't be controlled after five minutes, dizziness, loss of consciousness or intense pain, seek emergency medical help right away.
And as for Noah Galloway:Â  In an interview a few days later, he showed off his new smile, with the temporary bridge his dentist provided… and he even continued to dance with the same partner!
If you would like more information about dental trauma, please contact us or schedule an appointment for a consultation. You can learn more in the Dear Doctor magazine articles "Trauma & Nerve Damage to Teeth" and "The Field-Side Guide to Dental Injuries."
By Just Kids Dental SC
February 13, 2015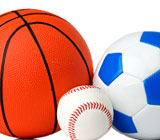 Everyone knows that football players and boxers wear mouthguards to protect their teeth from injury — in fact, it's thought that this essential piece of protective gear was first developed, around a century ago, for the latter sport. But did you know that many other athletic activities carry a high risk of dental injury?
How much do you know about dental injuries in sports? Take this quiz and find out!
True or False: Of all sports, baseball and basketball are associated with the largest number of dental injuries.
True. While these games aren't categorized as "collision" sports, the damage caused by a flying elbow or a foul ball may be quite traumatic. Tooth damage or loss can create not only esthetic problems, but also functional problems, like difficulty with the bite. Missing teeth can also be expensive to fix — running up a lifetime tab of some $10,000 - 20,000 if they canâ??t be properly preserved or replanted.
True or False: In general, oral-facial injuries from sports decline from the teen years onward.
True. Sports-related dental injuries, like other trials of adolescence, seem to peak around the teenage years. It's thought that the increased skill level of participants in the older age groups reduces the overall incidence of injury. But there's a catch: when dental injuries do occur in mature athletes, they tend to be more serious. So, protecting your teeth while playing sports is important at any age.
True or False: Over 80% of all dental injuries involve the upper front teeth.
True. For one thing, the front teeth areâ?¦ in front, where they can easily come in contact with stray objects. An individual's particular anatomy also plays a role: The more the front teeth "stick out" (referred to as "overjet" in dental parlance), the more potential for injury. In any case, theyâ??re the most likely to be damaged, and most in need of protection.
True or False: Your chance of receiving a dental injury in non-contact sports is very slim.
False. Even "non-contact" athletes moving at high rates of speed can be subject to serious accidents. Activities like bicycling, motocross, skateboarding, skiing and snowboarding all carry a risk. The accidents that result can be some of the most complicated and severe.
True or False: An athlete who doesn't wear a mouthguard is 60 times more likely to suffer harm to the teeth.
True. This figure comes straight from the American Dental Association. So if you want to reduce your chance of a sports-related dental injury, you know what to do: Wear a mouthguard!
What's the best kind of mouthguard? Like any piece of sports equipment, it's the one that's custom-fitted just for you. We can fabricate a mouthguard, based on a precise model of your teeth, that's tough, durable and offers the best level of protection. And, as many studies have shown, that's something you just can't get from an off-the-shelf model.
If you have concerns about sports-related dental injuries and their prevention, please contact us or schedule an appointment for a consultation. You can learn more in the Dear Doctor magazine articles "Athletic Mouthguards" and "An Introduction to Sports Injuries & Dentistry."