Pediatric Dentists - Sheboygan
1313 N Taylor Dr,
Sheboygan, WI 53081-3090
(920) 452-7336
Find answers and other helpful dental topics in our digital library.
Posts for: April, 2019
By Just Kids Dental SC
April 18, 2019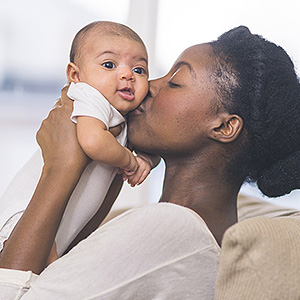 The American Academy of Pediatrics and other healthcare organizations recommend breastfeeding as the best means for infant feeding. While bottle feeding can supply the nutrition necessary for a baby's healthy development, breastfeeding also provides emotional benefits for both baby and mother.
But there might be an obstacle in a baby's mouth that prevents them from getting a good seal on the mother's breast nipple—a small band of tissue called a frenum. This term describes any tissue that connects a soft part of the mouth like the upper lip or tongue to a more rigid structure like the gums or the floor of the mouth, respectively.
Although a normal part of anatomy, frenums that are too short, thick or inelastic can restrict a baby's lip or tongue movement and prevent an adequate seal while nursing. The baby may adjust by chewing rather than sucking on the nipple. Besides a painful experience for the mother, the baby may still not receive an adequate flow of breast milk.
Bottle-feeding is an option since it may be easier for a baby with abnormal frenums to negotiate during nursing. But the problem might also be alleviated with a minor surgical procedure to snip the frenum tissue and allow more freedom of movement.
Often performed in the office, we would first numb the frenum and surrounding area with a topical anesthetic, sometimes accompanied by injection into the frenum if it's abnormally thick. After the numbing takes effect, we gently expose the tissue and cut it with either surgical scissors or a laser, the latter of which may involve less bleeding and discomfort. The baby should be able to nurse right away.
If you wait later to undergo the procedure, the baby may already have developed compensation habits while nursing. It may then be necessary for a lactation consultant to help you and your baby "re-learn" normal nursing behavior. It's much easier, therefore, to attempt this procedure earlier rather than later to avoid extensive re-training.
While there's little risk, frenum procedures are still minor surgery. You should, therefore, discuss your options completely with your dental provider. Treating an abnormal frenum, though, could be the best way to realize the full benefits of breastfeeding.
If you would like more information on treating tongue or lip ties, please contact us or schedule an appointment for a consultation.
By Just Kids Dental SC
April 08, 2019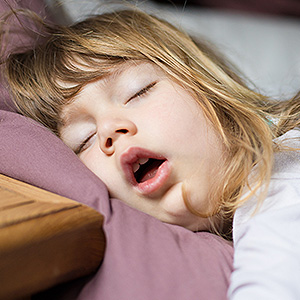 Many things can affect your child's future dental health: oral hygiene, diet, or habits like thumb sucking or teeth grinding. But there's one you might not have considered: how they breathe.
Specifically, we mean whether they breathe primarily through their mouth rather than through their nose. The latter could have an adverse impact on both oral and general health. If you've noticed your child snoring, their mouth falling open while awake and at rest, fatigue or irritability you should seek definite diagnosis and treatment.
Chronic mouth breathing can cause dry mouth, which in turn increases the risk of dental disease. It deprives the body of air filtration (which occurs with nose breathing) that reduces possible allergens. There's also a reduction in nitric oxide production, stimulated by nose breathing, which benefits overall health.
Mouth breathing could also hurt your child's jaw structure development. When breathing through the nose, a child's tongue rests on the palate (roof of the mouth). This allows it to become a mold for the palate and upper jaw to form around. Conversely with mouth breathers the tongue rests behind the bottom teeth, which deprives the developing upper jaw of its tongue mold.
The general reason why a person breathes through the mouth is because breathing through the nose is uncomfortable or difficult. This difficulty, though, could arise for a number of reasons: allergy problems, for example, or enlarged tonsils or adenoids pressing against the nasal cavity and interfering with breathing. Abnormal tissue growth could also obstruct the tongue or lip during breathing.
Treatment for mouth breathing will depend on its particular cause. For example, problems with tonsils and adenoids and sinuses are often treated by an Ear, Nose and Throat (ENT) specialist. Cases where the mandible (upper jaw and palate) has developed too narrowly due to mouth breathing may require an orthodontist to apply a palatal expander, which gradually widens the jaw. The latter treatment could also influence the airway size, further making it easier to breathe through the nose.
The best time for many of these treatments is early in a child's growth development. So to avoid long-term issues with facial structure and overall dental health, you should see your dentist as soon as possible if you suspect mouth breathing.
If you would like more information on issues related to your child's dental development, please contact us or schedule an appointment for a consultation.