Pediatric Dentists - Sheboygan
1313 N Taylor Dr,
Sheboygan, WI 53081-3090
(920) 452-7336
Find answers and other helpful dental topics in our digital library.
Posts for: March, 2019
By Just Kids Dental SC
March 19, 2019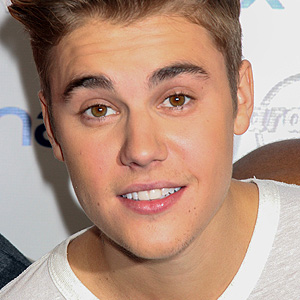 Is a chipped tooth big news? It is if you're Justin Bieber. When the pop singer recently posted a picture from the dental office to his instagram account, it got over 2.6 million "likes." The snapshot shows him reclining in the chair, making peace signs with his hands as he opens wide; meanwhile, his dentist is busy working on his smile. The caption reads: "I chipped my tooth."
Bieber may have a few more social media followers than the average person, but his dental problem is not unique. Sports injuries, mishaps at home, playground accidents and auto collisions are among the more common causes of dental trauma.
Some dental problems need to be treated as soon as possible, while others can wait a few days. Do you know which is which? Here are some basic guidelines:
A tooth that's knocked out needs attention right away. First, try and locate the missing tooth and gently clean it with water — but avoid holding the tooth's roots. Next, grasp the crown of the tooth and place it back in the socket facing the correct way. If that isn't possible, place it between the cheek and gum, in a plastic bag with the patient's saliva or a special tooth preservative, or in a glass of cold milk. Then rush to the dental office or emergency room right away. For the best chance of saving the tooth, it should be treated within five minutes.
If a tooth is loosened or displaced (pushed sideways, deeper into or out of its socket), it's best to seek dental treatment within 6 hours. A complete examination will be needed to find out exactly what's wrong and how best to treat it. Loosened or displaced teeth may be splinted to give them stability while they heal. In some situations, a root canal may be necessary to save the tooth.
Broken or fractured (cracked) teeth should receive treatment within 12 hours. If the injury extends into the tooth's inner pulp tissue, root canal treatment will be needed. Depending on the severity of the injury, the tooth may need a crown (cap) to restore its function and appearance. If pieces of the tooth have been recovered, bring them with you to the office.
Chipped teeth are among the most common dental injuries, and can generally be restored successfully. Minor chips or rough edges can be polished off with a dental instrument. Teeth with slightly larger chips can often be restored via cosmetic bonding with tooth-colored resins. When more of the tooth structure is missing, the best solution may be porcelain veneers or crowns. These procedures can generally be accomplished at a scheduled office visit. However, if the tooth is painful, sensitive to heat or cold or producing other symptoms, don't wait for an appointment — seek help right away.
Justin Bieber earned lots of "likes" by sharing a picture from the dental office. But maybe the take-home from his post is this: If you have a dental injury, be sure to get treatment when it's needed. The ability to restore a damaged smile is one of the best things about modern dentistry.
If you have questions about dental injury, please contact our office or schedule a consultation. You can read more in the Dear Doctor magazine articles "Repairing Chipped Teeth" and "Porcelain Crowns & Veneers."
By Just Kids Dental SC
March 09, 2019
Have you heard about dental sealants? These preventive treatments have been available for many decades, and more and more children are taking advantage of them. The National Institutes of Health (NIH) estimates that around 30% of kids from 6 to 11 years of age have had sealants applied to their molars (back teeth). Sealants are designed to reduce the incidence of cavities by filling in or eliminating the pits or crevices found in all molars, where decay-causing bacteria can hide and your brush can't reach. But do they really work?
Now, the research is in, and the answer is clear — YES!
Two major studies, each of which reviewed the results of thousands of patients over several years, recently came to the same conclusion: Dental sealants are effective at reducing cavities, and their benefits can last for four years (or more) after application. In general, the studies showed that kids who didn't get sealants were twice, three times, or even more likely to get cavities, compared to kids treated with sealants.
Sealants themselves are protective coatings made of plastic resins or glass-like materials. They are applied in liquid form, and then hardened by a special light. When "painted on" to the chewing surface of a molar, sealants fill in the tiny crevices, or "pits and fissures," that are found there. Uneven tooth surfaces form a perfect breeding ground for the bacteria that cause tooth decay; worse yet, the bristles of a tooth brush can't usually reach them. That's what makes these areas highly susceptible to tooth decay.
Applying sealants is a quick and painless procedure that doesn't require any numbing shots or drilling. Many kids start getting sealants when the first permanent molars come in, around age 5 to 7; they may have more sealant treatments when additional molars emerge, between the ages of 11 and 14.
Sealants are recommended by the American Dental Association and the American Academy of Pediatric Dentistry, and have only a modest cost per tooth. On the other hand, having a cavity filled generally costs substantially more, and may result in more trouble (and expense) down the line — so sealants can make sense economically, as well as preventively. This is especially true for those at high risk for tooth decay.
If you have questions about dental sealants, please contact us or schedule a consultation. You can read more in the Dear Doctor magazine article "Sealants for Children," and "Top 10 Oral Health Tips for Children."