Pediatric Dentists - Sheboygan
1313 N Taylor Dr,
Sheboygan, WI 53081-3090
(920) 452-7336
Find answers and other helpful dental topics in our digital library.
Posts for: December, 2017
By Just Kids Dental SC
December 20, 2017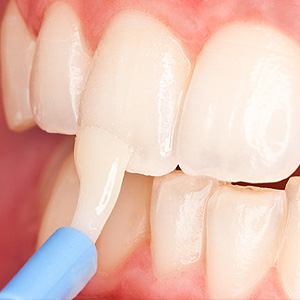 A lot happens in your child's mouth from infancy to early adulthood. Not surprisingly, it's the most active period for development of teeth, gums and jaw structure. Our primary goal as care providers is to keep that development on track.
One of our main concerns, therefore, is to protect their teeth as much as possible from tooth decay. This includes their primary ("baby") teeth: although your child will eventually lose them, a premature loss of a primary tooth to decay could cause the incoming permanent tooth to erupt out of proper position. And we of course want to protect permanent teeth from decay during these developmental years as well.
That's why we may recommend applying topical fluoride to your child's teeth. A naturally occurring chemical, fluoride helps strengthen the mineral content of enamel. While fluoride can help prevent tooth decay all through life, it's especially important to enamel during this growth period.
Although your child may be receiving fluoride through toothpaste or drinking water, in that form it first passes through the digestive system into the bloodstream and then to the teeth. A topical application is more direct and allows greater absorption into the enamel.
We'll typically apply fluoride in a gel, foam or varnish form right after a professional cleaning. The fluoride is a much higher dose than what your child may encounter in toothpaste and although not dangerous it can cause temporary vomiting, headache or stomach pain if accidentally swallowed. That's why we take extra precautions such as a mouth tray (similar to a mouth guard) to catch excess solution.
The benefits, though, outweigh this risk of unpleasant side effects, especially for children six years or older. Several studies over the years with thousands of young patients have shown an average 28% reduction in decayed, missing or filled teeth in children who received a fluoride application.
Topical fluoride, along with a comprehensive dental care program, can make a big difference in your child's dental care. Not only is it possible for them to enjoy healthier teeth and gums now, but it could also help ensure their future dental health.
If you would like more information on topical fluoride and other dental disease prevention measures, please contact us or schedule an appointment for a consultation. You can also learn more about this topic by reading the Dear Doctor magazine article "Fluoride Gels Reduce Decay."
By Just Kids Dental SC
December 05, 2017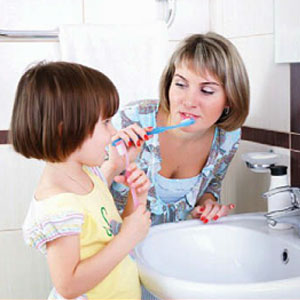 Proactive dental care is an essential part of childhood growth. But that care can be much harder for children with chronic health issues than for healthier children.
"Chronic condition" is an umbrella term for any permanent and ongoing health issue. Asthma, Down's syndrome, cystic fibrosis, congenital heart defects and many others fall under this umbrella, with varying symptoms and degrees of intensity. But they all have one common characteristic — a long-term effect on all aspects of a child's health.
That includes the health of a child's teeth and gums. Here, then, are a few areas where a chronic health condition could impact dental care and treatment.
Ineffective oral hygiene. Some chronic conditions like autism or hyperactivity disorder (ADHD) that affect behavior or cognitive skills can decrease a child's ability or willingness to brush or floss; some conditions may also limit their physical ability to perform these tasks. Parents and caregivers may need to seek out tailored training for their child's needs, or assist them on a regular basis.
Developmental defects. Children with chronic conditions are also more likely to have other developmental problems. For example, a child with Down, Treacher-Collins or Turner syndromes may be more likely to develop a birth defect called enamel hypoplasia in which not enough tooth enamel develops. Children with this defect must be monitored more closely and frequently for tooth decay.
Special diets and medications. A child with a chronic condition may need to eat different foods at different times as part of their treatment. But different dietary patterns like nutritional shakes or more frequent feedings to boost caloric intake can increase risk for tooth decay. Likewise, children on certain medications may develop lower saliva flow, leading to higher chance of disease. You'll need to be more alert to the signs of tooth decay if your child is on such a diet or on certain medications, and they may need to see the dentist more often.
While many chronic conditions raise the risk of dental disease, that outcome isn't inevitable. Working with your dentist and remaining vigilant with good hygiene practices, your special needs child can develop and maintain healthy teeth and gums.
If you would like more information on dental care for children with chronic health conditions, please contact us or schedule an appointment for a consultation. You can also learn more about this topic by reading the Dear Doctor magazine article "Managing Tooth Decay in Children with Chronic Diseases."