Pediatric Dentists - Sheboygan
1313 N Taylor Dr,
Sheboygan, WI 53081-3090
(920) 452-7336
Find answers and other helpful dental topics in our digital library.
Posts for: September, 2015
By Just Kids Dental SC
September 21, 2015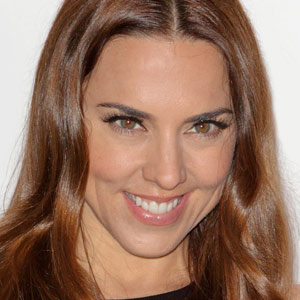 As a member of the best-selling pop group Spice Girls, Mel C (AKA Sporty Spice) enjoyed her share of musical superstardom. At the band's peak in the Nineties, the young singer's signature look featured baggy sweatpants, an assortment of tattoos, a nose stud and a gold-capped incisor, front and center in her mouth. Today, Melanie Chisholm is still singing — but now she's a mom, an amateur triathlete… and that gold tooth is just a memory. Not only that, her smile looks more evenly spaced and whiter than it did when she was referred to as the "tomboy" of the group.
What happened? In our view, it all boils down to changing tastes — plus a little bit of help from dental professionals. As the "wannabe" singer proves, there's no single standard when it comes to making your teeth look their best. Your own look is unique to you — and your smile can reflect that individuality.
For example, crowns (caps) are substantial coverings that may be placed on teeth when they are being restored. They are available in three types: gold, all-porcelain, or porcelain-fused-to-metal. The latter two are tooth-colored, while the gold is — well, shiny like gold bling. Which one is right for you? In many cases, it's your choice.
Likewise, dental veneers — wafer-thin shells that can correct cosmetic issues by covering the surface of your teeth — can be made in a variety of shades. Their hues may range from natural ivory to Hollywood white, and everything in between. What's the best color for you? Only you can say.
Some people opt for a "smile makeover" that uses small irregularities in the spacing and color of teeth to create a more "natural" look. Other folks want a perfectly even, brilliant white smile that dazzles the eye. Still others are looking to match or restore the smile they once had — perhaps even re-creating a signature gap between the teeth. As long as there are no other dental issues involved, the choice is yours.
So if you're unhappy with your smile — or if you feel it doesn't reflect the person you "wannabe" — why not talk to us about a smile makeover? Just call our office to schedule a consultation. You can learn more about this topic in the Dear Doctor magazine articles "Beautiful Smiles by Design" and "The Impact of a Smile Makeover."
By Just Kids Dental SC
September 13, 2015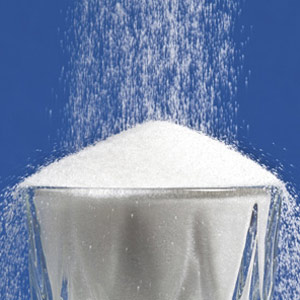 Even after decades emphasizing oral hygiene and supplemental fluoride to fight dental disease, we're now seeing an increase in tooth decay, especially among children. What's causing this alarming trend?
Many in both the dental and medical professions link this and other health problems to a rise in the amount and consumption of sugar added to food products. A number of years ago our annual average consumption of added sugar was about 4 pounds per person; today, it's closer to 90 pounds.
The increase in sugar consumption can be traced to the 1970s when the food industry began adding more sugar to make processed foods stripped of oils and fats taste better. Today, 77% of the approximately 600,000 food items sold in the United States contain some form of sugar (under a variety of names).
This additional sugar, however, has produced an unintended consequence: sugar triggers the release of a brain chemical called dopamine that regulates our sense of reward when we engage in a desirable behavior. The excess dopamine creates a weak addiction to sugar, which then leads to overconsumption, contributing to our current obesity epidemic and the rise in health problems like heart disease or Type 2 diabetes. This is especially alarming among children: thirty years ago Type 2 diabetes was unheard of among children — today there are over 55,000 diagnosed pediatric cases.
For both you and your family's general and dental health, you should consider ways to reduce your sugar intake: purchase and eat most of your food from the "outer edges" of your supermarket — meats, dairy, and fresh vegetables and fruits (which do contain the sugar fructose, but are mostly fiber that slows the liver's processing of the sugar); limit processed foods with added sugar, and learn to recognize its inclusion in products by reading ingredients labels. You should also be wary of sweetened beverages such as sodas, sports drinks, teas or juices, and try to drink more water.
The recommended daily sugar consumption is less than six teaspoons a day (about two-thirds the amount in one can of soda). By restricting this consumption, you'll improve your general health and reduce your risk for dental disease.
If you would like more information on the general and dental health effects of sugar, please contact us or schedule an appointment for a consultation.