Pediatric Dentists - Sheboygan
1313 N Taylor Dr,
Sheboygan, WI 53081-3090
(920) 452-7336
Find answers and other helpful dental topics in our digital library.
Posts for: January, 2015
By Just Kids Dental SC
January 29, 2015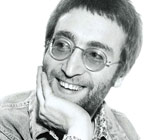 Lots of people collect Beatles memorabilia, but one Canadian dentist took this hobby to new heights recently when he paid $31,200 for John Lennon's molar at auction. According to published reports, Lennon had given the extracted tooth to his housekeeper as a souvenir in the 1960s after coming home from the dentist's office. The molar was discolored and had a cavity, according to the dentist who purchased it after the housekeeper's family put it up for bids. "For the cavity to be this large he probably wasn't seeing a dentist that regularly," the dentist said. His brushing and flossing routine may not have been that conscientious either!
For healthy teeth, it's important to have a good daily oral hygiene routine at home and regular professional cleanings here at the office. Our hygienist will scale your teeth to remove hard deposits (tartar), and polish them to remove stains for a wonderful, extra-clean feeling.
Dental hygienists are trained to do lots of other things to promote your oral health besides cleaning your teeth. They can check the skin in and around your mouth looking for any suspicious bumps, sores, etc., that may need further evaluation. They will also evaluate your periodontal health ("peri" – around; "odont" – tooth), checking for signs of gum inflammation and bleeding (gingivitis). And they monitor teeth for signs of decay, which is actually the world's most widespread disease.
Cavities, or dental caries as it is also known, are the most notable consequences of tooth decay. Left untreated, caries can lead to pain and tooth loss. John Lennon's dentist must have believed there was nothing more to be done for the badly decayed molar that later went on to fetch such a high price.
Unless you're a rock star, your teeth are worth a lot more in a healthy and functioning state — inside your mouth! So if it's been a while since your last appointment, please come in and see us. Remember: Good dental health is priceless.
If you would like more information on tooth decay, please contact us or schedule an appointment for a consultation. You can also learn more by reading the Dear Doctor magazine article, "Tooth Decay." Dear Doctor also has more on the "Dental Hygiene Visit."
By Just Kids Dental SC
January 14, 2015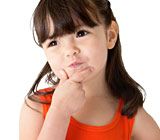 If you think cavities are an inevitable part of childhood, think again; tooth decay, which is actually an infectious disease caused by bacteria, is completely preventable. This is a good thing, because tooth decay can be painful and interfere with a child's ability to eat, speak, and focus in school. Parents have a big role to play in helping their children's teeth stay healthy. Here are some things you can do:
Establish an oral hygiene routine. Good oral hygiene practices should start as soon as the first tooth appears. An infant's teeth should be wiped with a clean, damp washcloth each day. Starting at age 2, a brushing routine should be established using a soft-bristled, child-sized brush and just a smear of fluoride toothpaste. Children need help brushing until around age 6, when they have the dexterity to take over the job themselves — and learn to floss.
Limit sugary drinks and snacks. Sugar is the favorite food of decay-causing oral bacteria. In the process of breaking down that sugar, the bacteria produce tooth-eroding acid. Too much exposure to this acid will leave a small hole, or cavity, in the tooth and create an entry point for the bacteria to reach deeper inside the tooth. Beverages that are sugary AND acidic, such as sodas and sports drinks, are particularly harmful.
Make sure your child sees the dentist regularly. Routine exams and cleanings are a must for good oral health. Even if your child is doing a good job maintaining an oral hygiene routine, there are places where bacterial plaque can build up beyond the reach of a toothbrush and floss. These areas require professional attention. We can also give your child an in-office fluoride treatment to strengthen enamel and reverse very early decay. In some cases, we will recommend dental sealants to smooth out the little grooves in a child's back teeth. This is a quick and easy in-office procedure that will keep out food debris and bacteria for years. And, of course, we can monitor your child's dental development.
If you have any questions about tooth decay or the development of your child's teeth, please contact us or schedule an appointment for a consultation. You can also learn more by reading the Dear Doctor magazine articles "Dentistry & Oral Health for Children" and "How to Help Your Child Develop the Best Habits for Oral Health."