Pediatric Dentists - Sheboygan
1313 N Taylor Dr,
Sheboygan, WI 53081-3090
(920) 452-7336
Find answers and other helpful dental topics in our digital library.
Posts for: November, 2014
By Just Kids Dental SC
November 26, 2014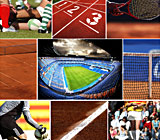 No one participates in sports or recreational activities with the goal of oral or facial injury. However, the facts reveal two things: sports injuries are the number one cause, impacting thousands of adults and children annually and many of them can be prevented or at least minimized with education and the use of a properly fitted professional mouthguard.
In addition to the obvious negative of the physical injury to the mouth and face, oral-facial injuries can also be both emotional and psychological. And while these injuries can occur due to a multitude of reasons, a recent study found that approximately 25% occur while playing sports. The following poignant facts should raise your awareness of dental injuries.
Did you know…?
On average, 22,000 dental injuries occur annually in children under the age of 18.
Outdoor activities and products are associated with the largest number of dental injuries to baby (primary) teeth in children aged 7 to 12 with 50% of these incidents related to bicycle accidents.
Outdoor activities and products are also associated with the largest number of dental injuries to permanent teeth in adolescents aged 13 to 17.
Of all sports, baseball and basketball consistently produce the largest number of dental injuries each year.
Over 80% of all dental injuries involve the upper front teeth.
Age, gender, condition and position of the teeth, as well as the type of sport being played are all key risk factors associated with the likelihood of experiencing a sports injury.
Studies show that teenage boys involved in contact sports, collision sports, and high-velocity non-contact sports are at the highest risks for dental injuries.
Young girls are starting to participate in many of these same sports, and thus their risks for injuries are climbing.
Home furniture is the main culprit in over 50% of the dental injuries in children under the age of 7.
We encourage you to take a moment to assess your own as well as your family's risk of dental injury and to think about how you can treat and prevent them. To learn more, read the Dear Doctor article, "An Introduction To Sports Injuries & Dentistry." Or, feel free to contact us to discuss your questions or to schedule a consultation.
By Just Kids Dental SC
November 11, 2014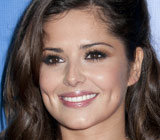 What if you had orthodontic treatments to enhance your smile — and nobody knew about it until it was all done?
That (almost) happened to British singer, cover girl and television personality Cheryl Cole. Since her big break in 2002, on the British reality show Popstars: The Rivals, Cole has had a successful music career, taken turns judging both the British and American versions of The X Factor, and graced the covers of fashion magazines like Elle and Harpers Bazaar.
And somewhere along the way, Cole wore an orthodontic appliance. It very nearly went undetected… until a colleague spilled the beans. That's when Cole was forced to divulge her secret: For a period of time, she had been wearing clear aligners on her teeth. Until her frenemy's revelation, only a few people knew — but when you compare the before-and-after pictures, the difference in her smile is clear.
So what exactly are clear aligners? Essentially, they consist of a series of thin plastic trays that are worn over the teeth for 22 hours each day. The trays are custom-made from a computerized model of an individual's mouth. Each tray is designed to move the teeth a small amount, and each is worn for two weeks before moving on to the next in the series. When the whole series is complete, the teeth will have shifted into their new (and better aligned) positions.
Besides being virtually unnoticeable, aligners are easy to remove. This makes it easy to keep the teeth clean — and can come in handy for important occasions (like cover-photo shoots and acceptance speeches). But don't remove them too frequently, or they won't work as planned. If that's a possibility (with teens, for example), aligners are available with "compliance indicators" to ensure they're being worn as often as they should be. They can also be made with special tabs to hold a place for teeth that haven't fully erupted (come in) yet — another feature that's handy for teens.
So if you need orthodontic work but prefer to stay "under the radar," ask us whether clear aligners could be right for you. Cheryl Cole did… and the results gave her something more to smile about.
If you would like more information on clear aligners, please contact us or schedule an appointment for a consultation. You can learn more about this topic in the Dear Doctor magazine articles "Clear Orthodontic Aligners" and "Clear Aligners for Teenagers."